Ultimate Guide on how to hike The El Choro Trek, Bolivia
The El Choro trek once formed part of the famous 'Inca Trail' network known as the Qapac Ñan. El Choro begins 45-minutes drive from La Paz, at La Cumbre, and ends in the village of Chairo situated in the tropical Yungas valley. Along the way, hikers are treated to striking views as they descend from the frosty heights of the Andean range, past the cloud forest, and into a semi-tropical rainforest.
How did you hear about the El Choro trek?
Eunice heard about the El Choro through a friend. He promised us an 'extremely easy, almost entirely downhill' trek. A bit of Googling helped us discover that the trek was still relatively off of the beaten track. This meant that:
1 – the trek should be quiet and;
2 – it is something interesting to write about for my blog.
Trekking is also a great way to keep fit whilst travelling. After Peru, my glutes had never been so toned. I was in!
How hard is the El Choro trail?
The trail is moderate, although you'll want to refrain if you have knee problems. The trek is mainly downhill, descending from 4,900m to 1,350m above sea level. That being said there is some steeply inclined sections; the uphill is still pretty uphill, so expect to get your heart (and glute muscles) working. The second day was particularly up-down-up-down as we crossed the river a few times.
Can the El Choro be done alone? Or do you need a guide?
It can be done alone, and many people do the trek alone. However doing the trek alone means carrying 3 days worth of food and water on your back which I didn't really fancy. I did this in Peru a couple of times and I got so frustrated with the weight I ended up losing half of my gear, only to regret it later. If you hire an auxiliary guide for the El Choro, they'll carry the stuff for you.
Expect to pay 1200 Bolivianos (£120) per person if you want an English speaking guide. Euince and I opted for a Spanish speaking guide, so paid 800Bs (£80) per person. We had a lovely chap called Santos. He only spoke Spanish, but that was fine – I needed the practice.
Santos was 52 and was a regular guide. He had about 10 children. As usual, Quechuan people made me feel like a failure of a human being – Santos carried the tent, the food and our sleeping bags on his back for 3 days and didn't stop smiling. He virtually ran, in jeans and inappropriate shoes. My bag can't have weighed any more than 3Kg and of course I complained the entire way.
FYI – there are hundreds of agencies all around Plaza de San Francisco and Plaza Murillo. Don't be afraid to haggle. Eunice and I booked at an agency on Tarija street next to Adventure Brew hostel, after going into 5 different agencies to find the best price.
What to pack for the El Choro?
Well… that depends if you're doing it alone, or with a guide. If you're doing it with a guide here is what to pack:
Layers!! Layers layers layers.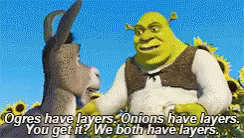 The start of the trek is at 4,860m above sea level. Unsurprisingly, its pretty cold. The trek then gets gradually warmer throughout the 3-days and you finish at the jungle.
Water – not necessarily enough for 3 days, you can buy along the way. You can also ask your guide to boil some water and fill up your bottle. But definitely bring a water bottle for day 1.
Walking sticks – the trek is mainly downhill, and a bugger on your knees. Eunice took some walking sticks and I was very jealous over the 3 days, slipping and sliding down the river banks.
Plenty of snacks!
Gloves, scarf, sunglasses, a hat… those kind of things
Decent hiking trainers – unless you're Quechuan. If so don't even bother taking shoes, you'll probably be able to run the whole thing barefoot with 50Kg on your back
DEET – I was bitten 14 times in Yungas. It was very attractive (not). Don't be me…
Suncream
Waterproof jacket – here is where I discovered that my £170 North Face jacket was indeed NOT waterproof
plastic bags – don't leave any rubbish behind. There were lots of places along the way which people had used as a toilet, with tissue left behind. Yes, it's biodegradable but it doesn't happen overnight.
Mini medical kit – trust me, you don't want to get ill here. A bit of immodium goes a long way in Bolivia. You might also want something for aching muscles or twisted ankles. Wet wipes also come in handy. I utilised my blister plasters for sure and when Santos hurt his thumb I was able to play doctor. He'd never seen a plaster in his life, he was so excited (bless).
The El Choro Trek: Day 1
The taxi collected Eunice and I from our hostel at 8:00am, which is a lie in by South American trekking standards. It was in the taxi that we met Santos. The 800Bs we paid each included a taxi which drove us from our hostel to La Cumbre, which is around 45-minutes out of La Paz.
As the taxi drove further up and up into the mountains the terrain became more barren and covered in snow. We passed the starting point for The Worlds Most Dangerous Road.
The altitude at La Cumbre is 4,870m, meaning that Eunice and I experienced snow and strong wind at the starting point of the trail. However the views were breath taking. We couldn't stop taking photos!
Poor Santos kept bumbling forward, only to turn back to see Eunice and I conducting another photoshoot.
As the trail continued down into a valley, the snow disappeared to reveal a more temperate climate. We began by traversing a pre-Incan segment of the trail, which is mainly paved by cobblestone. During the time of the Inca Empire, it was pressed into service for the transport of food and goods between the cities and communities in the mountains and those in the jungle.
…these valleys eventually flattened out, and we walked onto a field of horses. We also saw grazing herds of llama and cattle. After approximately 2 hours of walking we were stripping off our jumpers and scarves as the midday sun and hiking warmed us up. Santos warned us that the trek would only get hotter.
When did you stop for lunch?
At about 12pm we saw a group of derelict looking buildings and a shop. It was here we stopped for lunch. Santos prepared us all avocado and cheese sandwiches. Santos told us about his family life – alongside being a guide, he also runs a farm and lives by the Peruvian border, in the North West of Bolivia.
Santos appeared to know the woman who lived at our lunch stop, who also ran the village shop. The woman running the shop hadn't seen any backpackers for 4 days, according to the guestbook we had to sign. Feeling sorry for her, I bought everyone in the group (including the shopkeeper) a cup of coca tea. It only cost me 18Bs (£1.80). Other things on offer included dusty sweets, dusty crisps and overpriced dusty Fanta orange.
About an hour further down into the valley, we came across another village. Here there was an El Choro checkpoint where Eunice and I had to pay 20Bs (£2) each to continue. We got an oscar-style selfie with our Quechuan friends!

The man running the checkpoint had a clubbed foot. He told us that this school was the only one for hours, and that with no cars some of the local children in the valley had to walk up to 6 hours a day. It was also a good few hours walk to La Paz. If any of the villagers needed urgent medical attention, basically they were buggered.
By the end of the first day (after 6-7 hours of hiking), we were in green fields next to a river at our camping destination, the village of Challapampa. A far cry from the barren and snowy landscape of that morning! It absolutely pissed it down in our final hour of hiking so our boots were filled with water and I was absolutely soaked to the bone.
What did you do in the evening?
Santos helped us set up our tent (I'd only ever dealt with cheap-o pop up tents at music festivals). Eunice and I kept refuge in the tent whilst dinner was being prepared in a nearby cottage. At around 5pm Santos served up a 'happy hour' comprising of hot chocolate, coca tea and Bolivia's answer to rich tea biscuits. One of the boys living at Challapampa campsite was turning 21 that day. His birthday celebrations? Sharing a beer with one of the grounds many chickens.
At 7:00pm we ate a very exciting pasta with tomato sauce. We then went to bed – Eunice and I were the only ones in the camping site. We'd been provided with the worlds smallest tent. It was definitely a 1-person tent, with 6'3 Eunice sleeping diagonally across, and 5'2 me curled up in the corner like a furry companion.
The El Choro Trek: Day 2
Sleep deprived, I woke up needing the toilet quite badly, but was unable to find a good place to go because a chicken on the grounds kept following me around and staring at me…
What 😂
You try going with a chicken looking at you, challenging you and clucking away!
After a appetising breakfast (consisting of bread and dulce de leche… oh Bolivia), the three of us embarked along an 8 hour up-and-down trek. We said goodbye to the cold Andes and entered a lushly vegetated tropical zone known as the Yungas Cloud Forest, a high-altitude rainforest surreally bathed in clouds and filled with hummingbirds.
Eunice and I limped along, our knee's sore from the first day of hiking. Santos told us that there would be only about 30-minutes of uphill that day. What Santos failed to mention was that it was about 80º up. During the El Choro, Eunice and I discovered that when Santos said that we'd have 'some uphill' he only counted it if the hill was on more than a 70º angle. In a way I had been craving some uphill hiking, which sounds odd (considering how lazy I normally am), however I was desperate to give my "downhill muscles" a break.
Most of the time we followed (and crossed back and forth) along a big river. Several times we passed waterfalls, and trudged/hopped across either hanging bridges or river stones.
We also diced with death that day.
What??? Why????
Santos, Eunice and I came across quite an aggressive and wide river. One we were completely unable to cross. Like – if we tried to swim across it, we'd have been swept away and crushed to our deaths against a rock.
The three of us started at the river. "Hmmmm," we all thought in unison "How the f*ck do we cross?"
Some very creative Quechuan's had installed themselves by the river. They were running a kiosk to sell overpriced crisps, but at some point over the dry season (where it is safe to cross the river) they'd erected a thin wire used as a zip line. The crossing mechanism also involved a giant hammock and a clip.
Sounds safe… NOT.
"Alguna vez has cruzado el río utilizando tu zipline?" I asked. Do you ever cross the river using your zipline?
"No."
Hmmmm.
Santos was the first to go. He was packed up into the hammock and tied to the clip, before being pushed across the river. Crashing onto the river bank, he caught his thumb on the rock and began to bleed.
Our bags went next, which meant that Eunice and I now had no choice but to dice with death and cross the river.
Stop being so melodramatic Amber…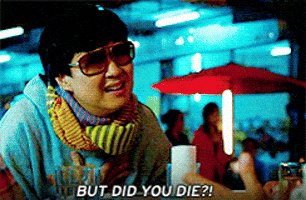 I'm actually not! I was wrapped up like a baby in a nappy and literally just pushed across a thin wire! I'm not being rude, but I feel like random Quechuan people living in the middle of nowhere don't have any education on engineering? Had I fallen out of the nappy and into the river, I'd have died.
But you didn't die…
No, I did not. But after that, Eunice and I decided someone in the agency office would. I personally find it pertinent to mention that the river is technically unsafe to cross.
As for Santos' bleeding – thank goodness for my medical kit! As the Brownies taught me as a little girl – always be prepared! 🙆🏻‍♀️
We set up our second night's camp in the little village of Sandillani. The views from our campsite were spectacular!
After eating the same 'happy hour' and pasta with tomato sauce for dinner as on the previous day, we went to bed. Again Eunice and I were the only ones at the campsite.
The El Choro Trek: Day 3
I awoke already sweating and badly bitten from all of the mosquitos. On day 3 I was glad I had packed DEET and suncream.
On our final day we walked around 6 hours among semi-tropical jungle paths with striking flowers and large ferns. It was incredible to think that only 2 days prior we were surrounded by icy ground and snow-capped mountains. We had to get up extremely early and start hiking in the dark so as to avoid most of the heat and the midday sun. By 6am we were on track.
The 3rd day was beautiful but not necessarily noteworthy as it looked the same as most of day 2. We passed through interesting vegetation, Eunice thought she saw a snake and screamed which frightened a few Quechuan people passing us on their donkeys.
After snacking on some boiled eggs and rice (lol) alongside some bananas a random villager gave to us, we made our way to the Little Japanese House.
What is the Little Japanese House?
Lower your expectations: I thought this would be a full on Japanese style house in the middle of nowhere, selling sushi and Japanese tea. I thought there would be bamboo sliding doors and cherry blossoms. Instead it was just a house that a Japanese man lived in. It looked no different to any other house in the village.
Yes it is strange that a Japanese man would choose to up sticks from Tokyo and move to the middle of nowhere in Bolivia. However a random brick house where a Japanese man lives doth not maketh a 'Japanese House'. We have neighbours from Hyderabad in India. Just because they live at number 30, does not mean it is an 'Indian House'.
Anyway – the Japanese man isn't even alive anymore. So now it is just an empty house, with a shrine to a Japanese man in the garden.
What time did you finish the trek?
Around 1pm we arrived the village of Chairo, on the banks of the Huarinilla River. This is where our private transport was waiting to transport us to a town called Coroico. In Coroico we ate a heavy, greasy lunch of fried egg sandwiches and chips chips (mistake) before hopping into a collectivo for the three hour ride to La Paz. The drive from Coroico to La Paz is a must-do in Bolivia, as the mountain scenery was fantastic. Such a shame THAT THE BUS DRIVER WAS DRUNK!!!!!
DRUNK???
YES!!!
He was swerving all over the shop! BY A FLAMING CLIFF EDGE. I knew it was a problem when a BOLIVIAN had to have words and get the driver to slow down. I was literally on the edge of my seat, staring out of the window for the majority of the ride home. Eunice was amazingly asleep.
So would you recommend the El Choro Trek to those thinking of doing it?
Whilst the hike was not what Eunice's pal initially promised (all down hill), it was thoroughly enjoyable and not too strenuous in comparison to other treks. The uphill parts were definitely a welcomed break for my poor knees by the second day.
The scenery during El Choro was beautiful and ever-changing, meaning we never tired of it. Furthermore I got a lot of thinking done whilst trekking, as most of the walking was done in silence (with the exception of my earphones). And for that I am always thankful.