7 must-see things in colorful Cartagena!
So my initial journey to Cartagena did not go smoothly at all.
Oh Amber, surprise, surprise…
Colombians run at what I like to call 'Colombian mean time'. It is similar to Jewish mean time, whereby 5 minutes really means 30 minutes. A bus journey from Palomino to Cartagena was scheduled to be 5 hours. However this turned into 8 hours as we hit a tonne of traffic, occasionally pulling up to the roadside for no apparent reason (other than for the bus driver to fiddle with his phone). Whilst en-route an American dude unfortunately had the runs. He kept running up to the driver yelling "yo amigo, I really need the toilet maaaaan" – I imagine those cheeky 3 extra hours meant more to him than they did to I.
En route to Cartagena we passed through a town called Baranquilla. You may have heard of it – it is where Shakira and Modern Family's Sofia Vergara were both born. My favourite Salsa song (by Joe Arroyo) is called "En Baranquilla Me Quedo" (translate: in Baranquilla I'm staying) so naturally when approaching Baranquilla I jumped up from my seat with excitement. I actually sang "En Baranquilla me quedo!" and the bus driver echoed the next line. It was awesome. Unfortunately my good spirits were dampened after sitting in 2h of traffic. I deciphered that Baranquilla looked a bit like Milton Keynes: all concrete and roundabouts. En Baranquilla NO me quedo.
When we finally arrived at Cartagena, upon our departure from the bus the driver suddenly took off with my rucksack STILL IN THE BACK OF THE BUS. Gone was all my stuff – including my laptop, my passport and most importantly all my clean knickers. Luckily my hostel managed to get hold of the operating company and I got my stuff back (with the help of a questionable cab driver). Losing my passport and laptop was one thing, but lord knows how I'd have survived without my trusty M&S cotton knickers.
Oh dear. But was Cartagena worth the stress?
Absolutely.
Yes, it is super touristy but Cartagena is one of those places that is so charming that you understand why: places this beautiful are meant to be shared! Cartagena is a labyrinth of colourful colonial buildings with intersecting narrow cobbled streets. Street vendors (usually dressed in traditional African garments) pushed carts and proudly shouted the quality of their fare: "Melón! Plátanos Frescos!"
I did try and get a selfie with one of the vendors but they charge money. You can see how sassy one lady got with me here.
Goodness me, Cartagena is probably the most HUMID 🤒 place in South America. Long distance buses in Colombia are like mobile igloos (they insist on cranking the air-con to full – bring a blanket) but as soon as I stepped into Cartagena my jeans felt like thermal underwear. Even when I changed into shorts and a vest, after only a few minutes outdoors I could feel sweat pooling in my clothes (#sexy). My amiga and I regularly seeked refuge into the local cafes or jewellery shops. "WHO PUT THE HEATING ON?" I kept exclaiming as a joke – usually getting a kind smile in response from the locals. I think my hilarious comedy is wasted on them. 😉
Things to do in Cartagena!
Planning a visit to Cartagena? Here are the top activities you should cross off of your list! They're mostly mentioned in Lonely Planet (otherwise known as The Holy Bible) and other blog posts, but of course you're here on THIS blog for my wise opinion 😈.
#1 Visit the Castillo de San Felipe de Barajas
A great place to see Cartagena from atop, and only a 10-minute walk from the old town. Sadly ruined by the hoards of men trying to sell straw hats. Don't call me love, I'll call you.
TIP: don't visit the fort in the middle of the day because it is WAY too hot. Visit it in the late afternoon, or even go for sunset. The view is supposed to be beautiful in the early evening. Of course we ignored this advice, got there for 1pm and had to seek refuge in a local mall afterwards.
#2 Get some beach time and go to one of the nearby Islands
Isla Barú is a common excursion in Cartagena, perfect for those looking to get away from the hustle and bustle of a busy city. Most people just visit Playa Blanca, which can be done by a short day drip from Cartagena. However I strongly recommend you stay overnight. Playa Blanca is the prettier side of the island, however your beach relaxation will be plagued by a constant stream of sellers. The rush doesn't really quieten down until about 3pm which is when most boats leave to take day trips back to the mainland – but if you're staying overnight you can enjoy Playa Blanca at its best.
If you want an entire day on a more tranquil beach, there is Playa Manglares (where we actually stayed) located on the other side of Barú.
The beach at Playa Manglares is a bit more rocky than Playa Blanca, but what it lacks in picturesque looks it makes up for in brilliant, incomparable emptiness. My amiga and I loved having the beach all to ourselves! We set down our belongings by a hammock and wandered down the coastline without worrying that somebody might steal nuestras cosas.
The water wasn't crystal clear – for those looking to snorkle or dive – but it was invitingly warm, akin to getting in a bath. Excellent for swimming; in my opinion there is nothing worse than a freezing cold sea. Who wants to be both shivering and salty? 🤷🏻‍
To get to Isla Barú we took a 50-minute speedboat ride (I felt so extra 🤑) courtesy of Media Luna Hostel. We spent almost 2 days lounging on hammocks whilst sipping on limonada de coco (lemonade with coconut milk). It was absolutely class.
#3 Pretend you're in Marbella and go party on a boat in Cholon

On the way back from Isla Barú we took a pit stop at Cholon, to jump into the water and dance whilst surrounded by yacht parties.
Cholon is another gorgeous island covered in palm trees and mangroves, 30 minutes from Cartagena by boat. However unlike tranquil Barú it was filled with dozens of boats, and hundreds of good looking Colombians wearing next to nothing. The European equivalent would be Ibiza or Puerto Banús, just here in Cholon there were an exponentially greater number of bum implants. It is super cheap to get implants in Colombia – but that is for a different blog post entirely!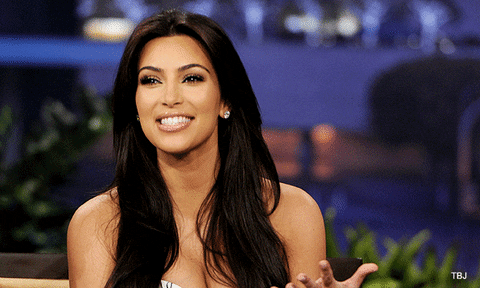 I absolutely loved it here – whats not to love about cocktails, yachts and summer anthems?
Apparently you can grab some good seafood from Cholon. I wouldn't know, being vegetarian. Instead I almost passed out with hunger and had to wait until I returned to Cartagena. I was extremely #hangry – if you do visit Cholon or any nearby islands, take some emergency crisps from a tienda on mainland!

#3 Dance your backside off at Cafe Havana
Cafe Havana was actually my favourite place in all of Cartagena. An 8-man Cuban band performed salsa classics whilst the bartenders poured out mojitos quicker than you can say "estoy borracho" (I'm drunk). Before coming to Cartagena I'd completely geeked up on my Salsa music. It could have been the heat (or the mojitos) but I absolutely buzzed at how many songs I knew and was right at the front of the stage boogieing away.
Apparently this is where Hillary Clinton had a night out whilst in Cartagena. If that isn't an endorsement, I don't know what is.

My amiga and I visited Cafe Havana with Dave the Rave, a 21-year-old who was also staying at Hostel Media Luna. He kept describing everything as "so gas". When I asked what he meant by 'gas' he responded, "because you can just feel it, you know? When it's gas!" The look on his face when I pointed out that technically it is impossible to feel gas, and that the only thing we can feel is changes in air pressure. I'd never felt older and more uncool.
Cafe Havana is extremely popular, so I suggest arriving before midnight to get a good spot!
#4 Take selfies in the picturesque old quarter

The walled city is an absolute Instagrammers DREAM 😍. I took so many photos of the streets – because every route in Cartagena is a scenic route. I want to put so many more pictures up on my Instagram, but I'm afraid of spamming everyone. My brother told me that I went OTT whilst in Nicaragua and that I should "chill out".
HOWEVER… this is my blog. Mwahahaha. So I can spam away. 😉

Guidebooks will tell you to visit Las Bóvedas and the Iglesia de San Pedro Claver. Las Bóvedas was nice to look around but just full of touristy jewellery shops – once you've seen one emerald bracelet and woven leather wallet, you've seen them all. FYI: if you want to buy emeralds they are cheaper outside of the walled city. Iglesia de San Pedro Claver was nice enough: we accidentally walked in during Mass one evening, wondering what the music was ("maybe there is a fiesta"). That being said if you don't make it there is no big deal. Iglesia de San Pedro Claver it isn't a patch on some of the great churches in Europe and Israel. Once you've seen the Notre Dame, the Sagrada de Familia and the Church of the Holy Sepulchre, how excited can you get about a plastic Virgin Mary figurine?
To be honest there isn't actually that much to do in Cartagena old town, other than wander around and take in the beautiful views.
If you're in the walled city for sunset, make sure you catch it from Café del Mar. Ideally with a cocktail or a glass of rosé (although drinks in old town Cartagena are $$$). Otherwise head to the main square.
Often in the evening impromptu singers will approach you and play the guitar, which can be fun or irritating depending on your mood. When impromptu singers start at home my Grandpa usually tells them, "can you play 'Over The Hills and Far Away'?" – this joke would probably be lost on a Colombian guitar trio. Instead we just grimaced and awkwardly handed over 2000 pesos.
#5 Visit the Mud Baths
We didn't do this because of restricted time. From Cartagena it is a 1h drive away but you only get 15 minutes in the mud bath. Most hostel go-ers we spoke to said it was a waste of time.
#6 Watch the Street Performers in Trinidad Square, Getsemaní
Apparently this is on most evenings in Getsemaní. Getsemaní is just outside of Cartagena's walled city (and is where most of the hostels and cheaper bars are). Its a great place to just bring some beers (or aguadiente), grab some street food and enjoy the atmosphere.
I thought the performances were hilarious! That being said these two Dutch brothers and I did shots of aguadiente during the performance, and it went straight to my head in the heat. This probably affected my judgement significantly 😅. My personal favourite performance was a rotund bloke dressed as Shakira, shaking his (generous) belly to 'Hips don't lie'. Embarrassingly he can probably dance better than I can. I hope to change this with a few salsa classes… but we will see 😏.
Performances are on most evenings from 7pm through to about 11pm, but remember things run at Colombian mean time here.
#7 Visit the Choco Museo
Anybody who knows me knows that I love a free sample.
I also love chocolate (like most humans on earth). We randomly came across the Choco Museo whilst wondering around the walled city (desperate for air-con) and couldn't help but going in to see what it was all about. Whilst in there you learn a little history about Colombian chocolate. You can also book onto a workshop where you make your own chocolate – definitely worth doing if you have more time – but instead my amiga and I just worked our way through each and every sample until we felt sick. Sadly the museum was quite pricey, so I went to nearby Exito (Colombia's answer to Tesco) to get my chocolate fix.
Sounds great! How do I get to Cartagena?
If you're traveling from the north coast (i.e. Santa Marta, Tayrona, Palomino, El Río) then you can catch a bus for around 70,000 Pesos. The bus operators will tell you it is 5-6 hours, however the bus will more likely take 7-8 hours. Remember Colombian mean time and always add 1-2 hours!
If you're coming from Bogotá, Bucaramanga or Medellín consider flying if you book in advance. Sometimes the price difference is minimal compared to the bus. Avianca and VivaColombia fly daily from many airports around Colombia and you can get a flight from between £40-60. I'd recommend booking with Avianca over VivaColombia because it has a far better record for timekeeping and safety. Whenever I think of South American airlines my anxiety gets the better of me, and I can only think about the 2016 plane crash in Colombia that killed most of Brazil's Chapecoense football team. So if you're totally not chill at all (like me ✌🏼) just spend the extra pesos!
Where should I stay in Cartagena?
It really comes down to whether you want to be in the walled city (where all of the sights are), or in Getsemaní where all of the backpacking action is. We decided to try both and stayed in 2 hostels:
El Viajero is in a great location: only 2 minutes walk from the heart of the walled city. The breakfast was mediocre: apparently there was hot food included but it was clearly hiding when I arrived. I do arrive at breakfast 10 minutes before it ends, to be fair.
Once you have stayed at one El Viajero, you get 10% off your next booking at another El Viajero. They have hostels in Cali, San Andres and Salento alongside some in Uruguay.
Media Luna is a party hostel in centre of Getsemaní.
This hostel has a pool, which was an absolute deal breaker considering the heat. We met a few interesting characters in this hostel including two Dutch guys who made a bong using Venezuelan money. They taught me the most useful phrase I know – achttachtig prachtige grachten – 88 beautiful canals. About 70% of the travelers I've met in Colombia have been from the Netherlands (Amsterdam must be filled with tumbleweed right now) and this cheeky sentence is always a ice breaker 😎.
We also met quite a few Israeli travelers in Media Luna (the other 30% – Tel Aviv also must be pretty empty right now). Note to self: stop singing "wooooooah mi Israelites" every time you encounter a group from Israel. Not everybody listens to Desmond Dekker.
Media Luna also offer excursions to Isla Barú and Playa Blanca.
🔜 I need to write about Medellín, Cali and Salento! Sorry I've been so slow the WiFi is terrible. Until next time – hasta la vista baby! 💕