Is Lake Titicaca worth the trip? Peru vs Bolivia!
If you're just travelling around Peru or Bolivia, you may be wondering if the schlep to Lake Titicaca is worth it. Situated on the Peruvian-Bolivian border, Lake Titicaca is the world's highest navigable body of water at 3,812m above sea level. It is also the largest lake in all of South America, by volume of water.
Ooooo. It must be a very big lake!
If you search 'biggest lakes in the world' on Google, Lake Titicaca won't make the top 50. However you'll still be surprised by its sheer size. During the 19th century Bolivia 'lost the sea' after the Atacama border dispute with Chile. The dispute ended in the transfer to Chile of all of Bolivia's coastline, rendering Bolivia landlocked. Lake Titicaca is the closest Bolivia has to a coastline, although the lake is that vast it is hard to believe that Titicaca is actually a lake.
Secondly, the biggest lakes are in the middle of Russia and Canada. So, whatever.
The best way to visit the lake is to take a boat onto the lake, and visit a community living on one of Lake Titicaca's islands. This will give you an understanding of Lake Titicaca's vastness; some of the islands are pretty sizeable, holding populations of around 2,000! It is also a great insight into how a more indigenous population live. 
How to arrange a visit to Lake Titicaca?
Getting to Lake Titicaca is relatively easy – there are enough buses to Puno (Peru) and Copacabana (Bolivia) from either country. I travelled to Puno via Arequipa, which took around 6 hours on the bus.
I arranged a homestay for 1 night directly through my hostel Inka's Rest and it cost 100 Soles (£23) which included everything (food for 2 days, accommodation, transport). Day trips are also available, although you can go directly to the port in Puno to arrange one of those.
Lake Titicaca Peru – Puno, Amantani/Taquile and Uros
After breakfast at 7:30am, another guest (Eunice) and I were collected from our hostel and driven to the port. The boat ride to the floating islands was initially about an hour or two. Eunice and I spent the majority of that time being entertained (bored) by another traveller who would not stop bloody talking about himself. Gone to Tenerife on your holidays? He'd been to Eleven-erife. "I am so glad to have the maven on absolutely everything with us" I rolled my eyes as we got off the boat to Uros. He was from Spain, so I shall call him Jesús going forward as I cannot remember his name.
Wait… is calling him Jesús racist?
👀 🤷🏻‍♀️
I'll call him Fred.
It was also on the boat that we met our guide. Well, I say 'met' using the loosest term; we met a man who sat at the front of the boat and occasionally translated Quechuan.
Uros – the Floating Islands
Uros is home to a few hundred indigenous people, living on around 120 man-made floating islands. Apparently this number is growing! The floating islands form three main groups: Uru-Chipaya, Uru-Murato, and Uru-Iruito. The Uros islands are made from totora reeds that the island inhabitants maintain themselves.
Fred/Jesús decided the Uros locals looked Vietnamese. "Been to Vietnam?" I asked. "No," he responded "but I've been to Thailand, Cambodia and The Philippines." Ok mate…

Whilst on the first island we met Gloria, the nominated '"Island President" of this specific island. Gloria gave us a talk (translated by our guide) about life on Uros. 
The local Uros population survive off trout, yuca, quinoa, and potato farming alongside tourism and selling their artisan work. Most people have other jobs and stay with family in Puno during the working week, travelling to the mainland by boat. The boats are also made from totora reeds! They have the creepiest faces…
Each Uros island only has room for 5-10 houses. The families that reside on each island form a small committee and work together to remain afloat (and don't drift off to Bolivia).
After our talk we had the opportunity to buy some clobber. You can actually get this exact stuff much cheaper in Cusco or La Paz. Despite being at the source (I mean, to be fair you do see them sewing it) you appear to pay a premium for being on a tourist trap.
Free of charge, the locals also allowed you to 'dress like a Quechuan'. Eunice is 6'3 and I'm 5'2 and yet the skirts and jackets fit us both. It was a bit like The Sisterhood of the Travelling Pants.
After travelling (via a creepy fox face boat) to another floating island selling overpriced pastries, the group and I made our way to Amantani.
Amantani: our overnight stay
As we pulled into Amantani, we could see a line of Quechuan women waiting for us. These women were to be our our host 'mothers' for the next two days. The wait was a bit awkward and felt like we were being paired up for PE or a school dance. Individually, each of the island 'mothers' stepped forward as our guide read out the names of those assigned.
Eunice and I were paired with Christina, who can't have been more than 4″8 and spoke no English and very little Spanish. We followed her as she led us along worn foot paths that wound their way around the island. Behind us I heard a British couple complaining about their hosts lack of English.
Christina could just about say, "Hola, como estás?"
What did you do with your first afternoon on the homestay?
We arrived at Christina's gaff just in time for lunch. I'm going to be honest – lunch was absolutely inedible. We were presented with an array of little purple and white potatoes, alongside some foul squidgy salty cheese that I did not eat. Imagine paneer, but undercooked. The potatoes were either undercooked or overcooked. The two other guests at the homestay were French and looked horrified. "Zees eesn't cheese," one exclaimed "zees is a disaster!"
Weirdly all the other groups seemed to enjoy their food. When I probed further over what they ate, they showed me pictures of the exact same lunch. All I can say is I don't know what establishments they're eating at, but obviously not the same as mine.
Fred (of course) had the had the best meal of his life.
What was the house like and the bedroom like?
Very basic – no loo roll here, no shower, and the kind of toilet where 'flushing' involves filling up a bucket with the outside hose and throwing it into the toilet/hole. No plugs so bring a portable charger!
Our room was very comfortable – two single beds on either end of a simple room, with a low ceiling (poor Eunice at 6'3 had to duck to get around the house) and a table in between the beds holding a single candle for light later on. The bed appeared to be a dried adobe mound covered with thick layers of hay. On top were thick wool blankets making the whole bed slightly hard but nicely cushioned. It gets very cold at night due to the Altitude, so I did sleep in my jeans and socks. 
What did you do with the rest of your day?
That afternoon, the group met in the middle of the island and had a long presentation on potatoes.
Potatoes?! 🥔
Yes… they're the islands main export. An entire 30 minute presentation wasn't needed, especially as we'd just eaten them for lunch. It felt a bit like a time-filler.
Afterwards the group hiked to the top of the island with our guide, who still hadn't introduced himself by this point. The hike was steep, and rendered Eunice and I breathless due to the altitude (3,820m above sea level). Eunice and I were the last two to reach the summit, which was a little embarrassing although we did have a photoshoot during our ascent. Can you blame us, though? The views surrounding Amantani are stunning!
Fred – of course – was first up and bored us all to death about his Salkantay trek. Which was "far harder than the Inca Trail" he revelled in telling me. 😴
Atop the island is the temple of Pachamama. Alongside the temple was a load of vendors, selling stale, frozen Twix bars and llama jumpers at a premium. I bought a Twix and almost broke my teeth. Our guide advised us to walk around the temple and pass through it's large stone arch for good luck. 
At the summit it started to rain, so we rushed down to the main square where we waited 30-minutes for Christina. Christina never showed up, so our guide had to walk Eunice and I (and the two Frenchies) back to Christina's home. Dinner was quinoa soup followed by stir fried rice. It was more edible than lunch was.
Later that evening we were invited to a 'party' in some random barn on the island. It was absolutely raining cats and dogs at this point, and a small bottle of beer cost 15 Soles (£3.50). Eunice and I decided to stay at home and get an early night instead.
Visiting Taquile: the second day
At 6:45am we had our hearty breakfast (bread and dulce de leche, the usual Peruvian/Bolivian affair) before setting off to Taquile. I really don't have much to report; we travelled by boat for 1 hour and then walked for 20-minutes to the main square. We had an hour free time, browsed around some ruins (our guide stayed at the square to eat ice cream so dunno what the ruins were of 🤷🏻‍♀️) and ate our lunch at 11am.
Taquile is supposedly different to Amantani as there are no cars, bicycles, WiFi (not that Christina had WiFi) or even horses allowed on the island: everything must be carried by hand. The locals wish to live a traditional lifestyle uninterrupted by modernisation and have only recently opened up to tourists. This even includes cleaning products and shampoo.
The owner of the first restaurant (which doesn't have a name) on your back down to Taquile's dock can demonstrate his shampoo-making for tourists. After you finish your meal (trout or omelette for vegetarians), the owner will show you how he crushes the island's indigenous plants into a paste to use not only as a shampoo, but as an all-purpose cleaner as well. It really worked, it was a bit like a Cillit Bang advert with Barry Scott!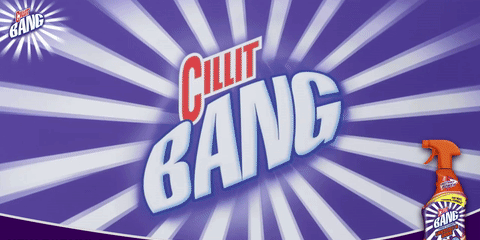 On the walk back down to the boat we passed through 3 archways. Apparently each archway signifies the start of a new community. Our guide didn't bother to tell us what the difference was, but apparently each community sticks to themselves despite having the exact same traditions…
Should I stick around to see Puno after Lake Titicaca?
No, absolutely not. It is a dump. Copacabana is much nicer. They're both very touristic but Puno is loud, dirty and with not much going on other than the lake. Furthermore many other bloggers feel the same way. However Puno was miserable and raining when I stayed, so this may have affected my experience.
Inka's Rest was a decent B&B – only 16 Soles (£4) per night. Also check out Loving Hut Vegan – they do some very decent vegetarian takes on South American food. If you're vegan or dairy free, not everything on the menu is vegan. They don't really get veganism in Peru or Bolivia.
Lake Titicaca Bolivia – Isla del Sol and Copacabana
I also chose to visit Isla del Sol in Copacabana for one evening, after crossing the border.
How easy is it to cross the Peruvian-Bolivian border?
Pretty easy – you can just go to the bus station and pay 25 Soles for a bus ticket. The border was empty; a stark contrast to the Colombia-Ecuador or Ecuador-Peru border. Our bus was the only bus at the border! It is approximately 2 hours to the border, and another 10 minutes to Copacabana town.
Should I stay overnight in Copacabana? If so, where should I stay?
People doing Peru-Bolivia Hop have the option to visit Copacabana only for the day. The excursion around Isla del Sol only takes a couple of hours, and then you continue onwards to La Paz at 6pm the same evening.
I chose to stay in Copacabana as I don't like being rushed. I was also recommended a vegetarian hostel known as Eco Hostal Joshua Vegan Vegetarian Green Point. A bit of a mouthful, but a nice place to stay.
The hostel had great views over Copacabana lake from its terrace, and even had a pony.
The breakfast was decent and the whole menu was vegetarian or vegan. Note: the kitchen shuts at 8pm, so if you're hungry after that you'll have to walk into town. Town is extremely small though and only comprises of 1 or 2 streets.
Theres also a nice viewpoint to hike up to, if you have time. It is exhausting due to the altitude, so take along plenty of water and maybe some cake! I say cake, because there are quite a few bakeries in town. I took along a brownie.
Is it worth visiting Isla del Sol?

Isla del Sol was very pretty – arguably prettier than Amantani or Taquile although the views from all three are spectacular. It takes around 2 or 3 hours to hike around the entire island, and there are a number of home-stays/hospedajes. I went across on my own, arriving at the port at 8:30am to catch the ferry. The journey was painfully slow – you could see Isla del Sol from the boat, but it edged closer slowly, slowly. The ferry took 2 hours in total and reached the north of the island.
I hiked to the southern part of the island, on a trail called 'Willa Thaki'. Willa Thaki runs the length of the island, starting in Cha'llapampa and ending in Yumani. The hike was gorgeous but looked extremely similar to the views on Taquile and Amantani. I didn't actually need to do both, but I guess it was good to get my glutes moving!
Note: take some Bolivianos with you. Throughout the island there are a few checkpoints, and you may also want to buy lunch.
Well Amber, the million dollar question: should I visit Lake Titicaca?
I think you can tell from this article I wasn't overly inspired by Lake Titicaca. It was interesting to see, but I spent 3 days in Puno/Copacabana collectively and I could have just spent 1 day at either side. If you're crossing the border at Peru/Bolivia you'll see Lake Titicaca no matter what, so I suggest basing yourself only in Copacabana. If you're travelling Bolivia, Copacabana makes a nice 1 night trip as it is only 4 hours by car. However if you're only travelling around Peru and you're tight for time – skip Lake Titicaca.