Important things to know before hiking Laguna 69, Huaraz, Peru
Laguna 69 is arguably one of the most iconic treks in Peru (bar The Inca Trail, of course). Google 'Huaraz' and you'll be confronted with 1,000 images of the famous blue lagoon, surrounded by snowy mountain peaks.
This tour isn't an easy stop off on a bus, however. I learnt quite quickly during my travels in South America that a view like this doesn't come without hard work.
Let me guess, high altitude schlep with a 4am start?
Absolutely. You've basically summed up my blog post. I think we can finish here.
What even IS Laguna 69?
It is a blue lagoon that is *almost* as good as the cocktail from Wetherspoons. Why does Laguna 69 let itself down? Because you can't get 2 for £12.99…
Ha ha ha ha 😒
Laguna 69 sits at the base of a giant glacier called Pisco Peak. It is a breathtaking turquoise lake hugged by snow topped mountains and trickling waterfalls. Laguna 69 is situated at almost 4,700m above sea level. The hike up to Laguna 69 is a steep and demanding ascent that begins at 3,800m. However the real challenge is being able to cope with the high altitude.
😱
You'll be fine though. I was. I was one of the first to the top! All thanks to a cocky pair of Koreans and Jan. More on that later.
Tips before you go to Laguna 69
Did Jan let you buy snacks 😱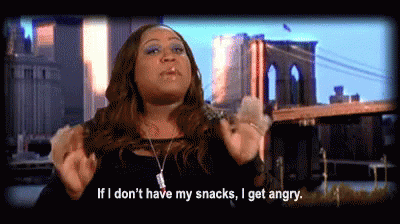 Ha ha ha yes he did. Well, okay no he didn't but I ignored him and brought a whole host of sweets and chocolate bars. Jan cheaped out and bought cooking chocolate (???) and some salted peanuts.
Guess who finished off my sweets… I'll give you a clue. Not me.
Take a raincoat
Take layers in general – it'll be cold when you start, and cold when you're sat by the laguna but warm whilst you walk
Take plenty of water
Download a decent playlist; it always helps me during hiking. When Sister Sledge is on, I pretty much boogie up the mountain
Trekking poles!! I didn't have mine but BOY I was jealous of people who did…
Acclimatise before you attempt the hike. If you've never been at altitude before, give yourself at least 3 days to acclimatise in Huaraz before attempting Laguna 69. You can also take medication on the morning –  Diamox is sold over the counter in Peru
Prepare with a slightly easier hike before you attempt Laguna 69, such as Laguna Wilcacocha or Laguna Churup
Take your time hiking Laguna 69.  Frankly, you're unlikely to get a picture of the lake with nobody else in it unless you're a super-fit trekking freak. Take your time, go slow and steady, and take plenty of breaks for water and snacks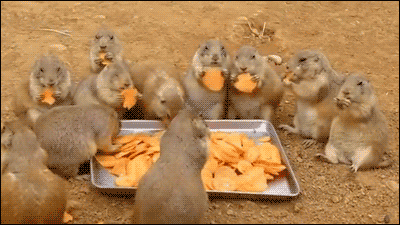 Booking Laguna 69 – should I go with a tour?
Absolutely.
I managed to book my tour for the next day. The tour cost me 30 Soles, which included an auxiliary guide and all transportation. Park entry cost an extra 30 Soles. 
It's possible to get to Laguna 69 yourself and hike solo, but it actually costs more to take the combination of buses, taxis, and collectivos than it does to just book a tour. Booking a tour takes the stress out of the hike, as all you have to do is show up for the bus on time! 
Which tour agency should I book with?
It doesn't actually matter which tour agency you book with. There are 100 million tour agencies in town, which can be a bit of a mind f*ck, however the majority of tour agencies pool participants together anyway. I booked my tour through Akilpo Hostel, as it was where I was staying.
The morning of Laguna 69
I woke up not so bright (and far too early) at 4am. During my time in Huaraz, Peru was undergoing local elections. Candidates enticing potential voters by throwing big street parties. Every day a different street would be chosen for a party. The night before my Laguna 69 trek, however, their chosen street was the same as my hostel was situated on. 
This would have been okay on a weekend, but it was a Tuesday night. The party was literally outside the window of the BEDROOM I was sleeping in.
😂😂😂
After various guests complained at reception, I took matters into my own hands. I went outside and marched up to the back of the stage to demand they be finished soon. I was hailed a hostel hero after that! 💁🏻‍♀️
I'm not one to normally shut down a party; I did this because literally everyone in our hostel was due to get up at 4am to leave for a trek of some sort.
So you woke at 4am…
The bus picked us up at around 4:45am – I had been expecting a little collectivo, however a large coach collected us. At least 20 people from Akilpo Hostel were visiting Laguna 69 on the same day as me, alongside from many other hostels.
Laguna 69 has three parts, each increasing in difficulty. Most people take about 3 to 3.5 hours to hike up, and 2 hours to return. The guide on our coach emphasised that we must be back within a certain time frame or else the coach would definitely leave without us. This stressed me out a little bit; I convinced myself I'd be the slowest hiker in the pack. What if the coach leaves without me??? "Jan, you must make sure the coach doesn't leave without me."
An Australian woman and I discussed in detail how slow we were at hiking. Meanwhile a Dutch guy and a Swiss guy on our tour placed bets on who would actually be the slowest from the two of us. "I think you," Dutchie said whilst pointing at me. "Oh bore off!" I replied.
The bus stopped for breakfast. I bought an avocado sandwich and a hot chocolate for 3 Soles. We then continued to Laguna Chinancocha. 
Laguna Chinancocha
Our first stop in the Cordillera Blancas was at Chinancocha, another glacier lake next to the road on the way to Laguna 69. It has the same turquoise colour and is actually bigger than Laguna 69, although the surrounding landscape wasn't as good.
After, we returned to the bus. The starting point of Laguna 69 was another 15-minutes drive away.
Laguna 69 Section 1: The Valley
 The Laguna 69 hike started as a gentle stroll.  Jan and I trudged along together at a slow pace, breathlessly admiring the scenery. 
Unfortunately after a few minutes, I realised there was a problem: I was already tired. The slightest hill made me lean forward and struggle along, dragging my little rucksack alongside me. Others started to overtake me, and I felt like the last person in the group, bar a group of Israeli's.
Staying ahead of that group of Israeli's seemed important at this point. My competitive nature kicked in. The Australian woman was nowhere to be seen. In my mind she'd skipped off ahead, and was probably half way to the top. So I continued, trudging along slowly to take my sweet time.
 Laguna 69 Section 2: The… erm… I guess more valley but higher up

At this point during the trail, it started to rain. I wanted to stop to eat some of my snacks, but Jan wouldn't let me. 
The views further up the valley were stunning; as we turned back towards where we started the trail, the valley stretched out below us and revealed a beautiful waterfall. Hikers ahead of me disappeared further into the distance, inspiring me to continue chugging up the hill. Eventually I passed a lake, and the trail appeared to flatten. Or so I thought…
Laguna 69 Section 3: The hard steep bit
.
Nice names for the sections Amber.
Ha ha ha ha.
By the time we reached the lake, Jan had buggered off ahead of me. I used this as an excuse to take a cheeky break, and stopped at the top of the valley to eat my skittles. 
This final part of Laguna 69 was a little misleading. The top of the valley started off with a nice flat farm to skip (out of breath) through. I even remember thinking, "How is this the hard bit?"
Famous last words… everything nice and flat and easy in South America is always foreboding; it always means the worst is yet to come. A bit like purgatory, if you believe in that sort of thing. I knew purgatory was over once we turned a corner and I bloody saw THIS:
The steep incline just ahead of Laguna 69 is called "Zona Sylvestre," or Wild Zone. Maybe it wasn't officially called that, but a sign said it and I thought it was fitting. The altitude here increased sharply by about 700 feet.
To be honest, the only thing that got me through the final push was this Korean couple. I was determined to beat them to the top.
Why? What did the Korean's ever do to you? 
Basically, one of them shoved past me at the beginning of the track. I wasn't having that – not one bit. I eventually overtook them, and it became my life mission not to let them get ahead. Because of this I barely even noticed my increase in speed. 
Up at nearly 4,700m, the air was thin. I was absolutely exhausted. With every inch up the hill, my poor lungs were fighting for breath in the lighter oxygen. "At this rock," I remember thinking every few steps "I'll have some more M&M's."
However whenever I settled on a rock, I'd soon after see the Korean couple trudging up. Determined not to let them beat me, I'd shove a handful more of M&M's in my mouth and power on. At this point I didn't even notice how many people I'd overtaken. 
Eventually (before I completely expired due to altitude sickness), I saw it. That beautiful, wonderful vision.
Laguna 69????
Kind of. The vision was Jan, waiting for me patiently munching his awful cooking chocolate. "Do you have any skittles left?" he demanded. 
😂
But yeah, Laguna 69 was just after the spot where Jan was sitting. It was so beautiful, and I was so proud of myself for making it, I leaped on top of poor Jan and gave him a big hug. "Of course I still have some skittles left!" I exclaimed.
 I was only one of a small handful of people up. Because of this I was completely surprised – I genuinely expected to be last!!! The Dutch guy from my hostel was also at the top, and he looked a mixture of surprised and disappointed when he saw me. He'd definitely lost 20 Soles betting on me being behind the Australian women. Furthermore, neither the Dutch guy NOR the Swiss guy (who had my back in the betting) expected me to be one of the first up.
That'll show Mrs Bottomley and Mr Gwynn – my PE teachers from school. Who is unfit now, ey!?
After an Instagram photoshoot conducted by myself (with Jan being yelled at behind my iPhone), and a break to admire the view and share my skittles, Jan and I descended down the way we came. The ascent took roughly 3 hours, give or take. The way down was quicker, taking approximately 2 hours. I appreciated the view much more whilst walking downhill. Jan abandoned me again, as I needed to take a couple of pit stops behind a bush to have a wee.
At the bottom we waited about 1 hour for the rest of the group to catch up. Eventually I saw the Australian woman again. "You beat me!" she exclaimed. Even she wasn't even the last back to the bus. "Slow and steady," she said "wins the race."
Amen to that.