3-Day Colca Canyon Trek: Amber's Essential Guide
What is Colca Canyon?
Just wait until you experience the sweeping beauty of Colca Canyon, Peru which sits on the Colca River. The Colca Canyon trek is often viewed secondary to the famous Inca Trail to Mach Picchu (I mean… it is, but whatever) however this hike is incredible in its own right. I opted for the 3-day guided hike but others complete the hike in 2-days with ease. I could have done it in 2-days also, but I wanted more time to chill within the canyon. Colca Canyon tours also leave from Arequipa for those who don't want to miss out but can't trek due to ability or time constraints (or who are just lazy – perezoso en Español).
The depth at its deepest point is 4,160 meters, making it almost twice as deep as the Grand Canyon.
How much should a Colca Canyon trek cost?
Leaving from Arequipa, $50 for a 3-day Colca Canyon trek, and $40 for the 2-day Colca Canyon trek was the going rate for most places we asked. You can technically do the trek unguided, but for me $50 for 2 nights was worth the elimination of stress and I had the most fabulous group (except Emule – he was very irritating).
Furthermore the start point of Colca Canyon is about 3-hours away so the transfer alone costs a pretty penny – I heard quotes of $25 upwards when a group from my hostel were searching in the main square.
It is very easy to find a Colca Canyon trek in Arequipa and you can book up to the day before. A girl from my hostel called Georgia and I booked through Wild Rover Hostel, at 5pm the evening before.
Packing for Colca Canyon
Especially if you're vegetarian or vegan – but more about what they fed me later.
Decent hiking boots
I really regret not bringing walking sticks, I was seething with jealousy at those who passed me with walking sticks
A variety of layers
Tooth brush, knickers and stuff (come on)
A head torch is really useful for the final day when you're hiking upwards at 4am
70 Soles (entry to the Colca Canyon National Park – not included in any tours)
15 Soles (entry to the hot springs on the final day – its worth it, trust me)
Should I do the 2 day trek or 3 day trek?
The 3-days trek is touted as an easier trek, doing the same route but allowing more time. I felt that the only tough part is the final day ascent, and there is no break in-between. You pretty much do the whole ascent on the third day like on the 2-day trek, so if you're considering it for an easier time, don't. If you do the 3-days trek, you get to enjoy the pool in the oasis, since you arrive there on the 2nd day afternoon. On the 2-day trek you'll be exhausted!
Furthermore there is only a $10 difference between the 2 and 3-day treks. So if you're not pushed for time the 3-day trek is more economical too! But if you are pushed for time, you don't particularly miss out anything by choosing the 2-day trek.
Colca Canyon day 1
After almost shooting the bar staff at Wild Rover, Arequipa (read: do NOT stay at a notorious party hostel the night before doing the Colca Canyon Trek) I awoke to be picked up at 2:30am. Here we met Roy, who made it abundantly clear he was not our guide.
2-3 hours and a nutritious (🙄it was a bread roll and jam) later, our first stop of the day was a condor viewpoint.
Did you see any condors?
Is that a joke? No, of course not. I saw a spec in the background and shouted, "is this a condor?" which started a spectacle of photography. Lord knows if it was actually a condor or just a pigeon.
Afterwards we were re-packed into the mini-van and driven to our starting point. Roy toddled off and announced our guide would be along soon to collect us to start the tour. 5-minutes later, those on the 2-day Colca Canyon trek were collected by their guide. 7 of us remained. We waited. And waited. And waited.
Crickets.
Suddenly Roy re-appeared. Turns out he actually WAS our guide. He then proceeded to call out our names – boy that was priceless:
"Elisabeth. Please stand here" – Elizabeth stands near Roy – "No. HERE." Elizabeth moved again. "No… HERE." And so on and so forth until Elizabeth somewhat stood in the right area.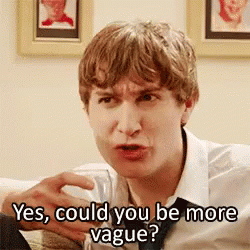 Next he called out, "Emily."
More crickets…
"Emily?"
The Dutch guy in our group stood up and responded, "My name is pronounced Emule, not Emily." Roy responded "Emily, Emule… same thing. HERE."
😂
To be fair, it was spelled Emile. Next he called, "Charlotte." and poor Charles realising this may be him, walked to the front and stood next to Emily.
In our group we also had Elisabeth, Nijmeh (or Nish, but not Nijmegen which is what I initially misheard when I first met her), Laura, Georgia and Valentin. I will be referring to Valentin as MUNICH!!! going forward given that when I asked where he was from, he tripped and shouted "MUNICH!!!!" by accident in the most German accent I'd ever heard.
This Roy fella sounds like a character…
Yes, he was. Voy a presentarte Roy.
GOMIT.
The first day was relatively easy on the heart, but not on the knees. We slipped and slided to the bottom of the canyon. I learned that not only am I terrible at walking downhill (I more hobbled) but I absolutely hate it. The suspension bridge (which marked the bottom of the first day hike) seemed so far yet so close – the sight of it kept bloody teasing me.
I'm not joking about slipping and sliding! Ensure your hiking boots have decent grip. I almost fell and broke my neck a few times – and only ONCE was to get a decent Insta photo. Not even for me!! For my gal Georgia.
That evening wasn't much to write home about; Elisabeth and I (for both lunch and dinner) were fed a delicious fare of salad, rice and chips. I suppose what do I expect for $50?
Colca Canyon day 2
Wake up was at 7:30am. Roy Boy tried to wake us up earlier, but we argued our case – I'm personally sick and tired of South Americans schlepping me out of bed at 4am! A view is really nice at sunrise, but its equally as nice after a lie in.
7:30am is not a lie in…
In Peru it is.
The second day involved a 1.5h hike uphill towards a pueblo called Tapay. The hike was tough due to the heat, but very do-able in comparison to the high altitude horrors of Cusco and Huaraz. However halfway through Roy Boy suggested that Nish got the bus as she struggled slightly to keep up with the group. I offered to go with her, and we waited for 45-minutes in Tapay. Whilst waiting I concluded there was a reason Tapay is not traditionally on the Colca Canyon tour agenda (or anyone's agenda, for that matter).
Roy Boy promised us a tour around a quaint little town that "was not touristic" but "would be a shame to miss." What we actually got was a dusty town with a church ("SO old", said Roy of the 100-year old church. The church of the Holy Sepulchre is 1,692 years old at time of writing), ONE shop/Peruvian in the back of a van and a nice garden.
As for the 'tour?' So glad you asked – Roy Boy's tour involved him skulking off to fiddle on his mobile phone.
We continued through more nondescript towns (why would people choose live here??? I'd just move to Arequipa??? There is NO proper doctor lol). There were many 'makeshift' shops on the road for snacks selling overpriced skittles. At the final tienda we spotted caged guinea pigs – not our lunch, but sadly somebody's lunch. I tickled them through the cage whispering "don't worry, I'm your friend" whilst we waited for Roy Boy who conveniently disappeared for 45 minutes. Whilst at the final tienda Georgia and I were harassed by some weird French boys who kept gawping at us. Perhaps we'd grown horns on the walk.
Finally the group descended (alongside a random village dog who we adopted) for an hour or two to the Oasis, Emule irritatingly skipping in front of even Roy. What on earth was his rush?
FYI – the descent is very steep. Roy Boy had to hold my arm and assist my wobbly ankle and I down some particularly narrow cliff edges. Nebs.
What was the Oasis like?
We stayed at the Paraiso Las Palmeras Lodge at Oasis Sangalle – sounds exotic eh? This lodge has a (freezing cold) swimming pool and happy hour with mojitos. The mojitos were flat and too sweet, but flat mojitos are better than no mojitos.
Warning: partaking too much in Happy hour is not the best idea since there is a 5am start the next day. Of course I ignored this and ordered 4 mojitos.
How was dinner?
A gastronomic disaster – my meal was drumroll please 🥁 plain pasta with beetroot cubes on top. DUM DUM DUM.
Our tasty and highly nutritional meal was served up with a slice of awkward. Roy Boy approached Nish in the middle of dinner and explained in Español (not thinking that the rest of us could also aprender Español) that Nish was too unfit, that she slowed the group down and that she had to either hire a mule for 70 Soles OR the group would have to leave at 4am instead to make breakfast on time. Oh, and FYI if Nish missed breakfast and the bus, Roy Boy would just abandon her.
Ouch
I know. We all ganged up on Roy Boy to tell him that his attitude towards poor Nish was unfair, but he just grumbled and stalked off.
Colca Canyon day 3
On the final day we set off at 5am.
Another early start?
Yup. *DJ KHALID VOICE* aaaaand another one!
The ascent out of the canyon is HARD; we climbed 1,100m in total. It is a very steep uphill ascent and it is schvitzing hot after sunrise. To top it all off you trek this on an empty stomach. Bring snacks! Someone relatively fit should be able to reach the top in around 2 hours give or take 30 minutes. Download music – I bopped (well, limped and complained) up the canyon to my 70's and 80's Greaties and let me tell you, George Michael and The Rolling Stones gave me life whilst I was struggling.
Emule reached the top first in 1h45 minutes. Of course he bloody did. He proudly showed off over breakfast how he almost beat the mules. To which I responded, "Who is faster? Emule? Or A mule?" – my dad joke was completely lost on him. I thought the Dutch were supposed to have a sense of humour?
Georgia and I arrived at the top together in about 2h10 minutes. MUNICH!!!! reached the top shortly after Emule. The last people to reach the top took just over 3h. I'd never been so happy to see the top of a canyon in my life!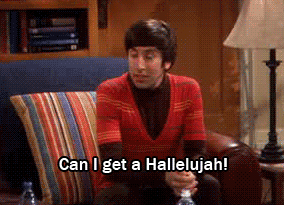 Breakfast was a 15min walk/10min run away (bloody Roy rushed us along) in the town of Cabanaconde. Right after breakfast, Roy Boy abandoned our group.
Amber you seem to have a problem with Peruvian guides abandoning the group!
I know right?? Maybe they should behave better in Peru! I think Roy Boy could tell a complaint to the office was imminent so left early to avoid dealing with us.
After breakfast we were packed back into our buses and taken to the hot springs which was the perfect way to end the Colca Canyon trek. I didn't even care that the springs were overcrowded with loud French people smoking. Nothing could take away my bliss. Honestly, those who run the hot springs could charge WAYYYY more than 15 Soles entry; they need more business acumen as broken people with blistered feet are desperate. I felt like a new woman!
Next we were taken to lunch – they drop you off at a buffet restaurant but you don't have to go there, although there are plenty of decent vegetarian options – before the 3h drive back to Arequipa in the worlds hottest minivan.
Have you done the Colca Canyon trek? Or have I missed anything? Let me know in the comments below!