Hello! I'm Amber 🙋🏻‍♀️
Traveller and (un)-professional blogger
Sorry mate but, who are you?
Good question. Who am I? That is what I'm trying to figure out – being a clichéd traveller and all, I've gone to find myself. 😉
 I'm Amber, a 20-something-year-old who decided that grey office buildings, grey suits, grey London skies (and the early onset of GREY hair as a result of it all) wasn't for me. There is a whole world out there beyond London Southbank, Old Street Records and Urban Outfitters on Oxford Street. I statred this blog as I wanted a way to document my travels and to hopefully provide some inspiration to those going to the same places as me.
I love hip-hop, comedy and eating cheese. And I love talking about travelling (no, really).
It'll also be nice for my Mum to read whilst I'm away, I guess (hi Karen 👋🏼)
So expect lots of memes, dreams and potentially useful hacks that I've learnt on the road! 
My Travel History
Promise I'm not talking out of my a*se when I dispense travel advice. I have been to places 😏
Mucho Gusto Ambs, but what makes you different from all the other solo female travel blogs?
Good question… 🤔
I'm ready to admit that travelling isn't perfect. I'm here to enlighten you on all the nuisances you may incur whilst on the road, and to kindly guide you on how to avoid them (in style).
I feel like many blogs brush over the long bus journeys or frustrating differences in culture. They're very much part and parcel of travelling. And mostly quite funny to look back on. 
I also have anxiety (which I write openly about) – and I am a bigger hypochondriac than Melman the giraffe from Madagascar.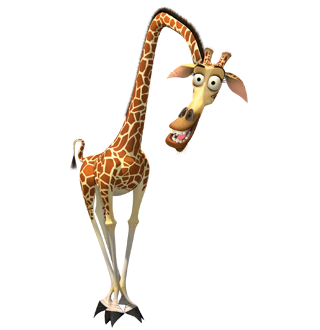 Basically if I can go travelling (with my anxiety, p*ss poor organising skills, even poorer budgeting skills and my unrivalled ability to find myself in awkward situations) anyone can!
The Quebrada de Humahuaca is a colourful valley situated in northern Argentina nearby Salta Jujuy. If you're wondering how to see Tilcara, Purmamarca and Humahuaca – and of course know all my weird gossip – read on! 🥰
El Fuerte de Samaipata is a pre-Incan, Mojocoyas-period (AD 300) temple ruins site in the Andes Mountains of Bolivia designated by UNESCO as a World Heritage Site. El Fuerte in Samaipata is also Bolivia's largest pre-Incan site. Read on to find out how YOU can explore El Fuerte, Bolivia.
Salar de Uyuni, Salt Flats of Bolivia, were a highlight of my trip in Bolivia. Read on for my 4-day visit to Salar de Uyuni – the world's largest salt flat!