20 Travel Hacks Every Backpacker Needs
Being the seasoned traveller that I am (hey don't give me that look 😂) I've picked up a few tips from other backpackers along the way. Some pieces of advice were terrible (one traveller carried with them a load of monopoly money too… don't ask), but some will definitely make your next adventure trip easier.
Here are 20 of my favourite travel hacks that I use – you can thank me later. 😘
#1 Roll your clothes and use packing cubes to save on space
Packing cubes have legit saved my life. I backpack with an Osprey Farpoint 65 that zips up like a regular suitcase (thus no need to schlep out the entire contents of my bag just to find some clean knickers). That didn't stop all of my clothes from looking like scrunched up tissues; mornings were a nightmare!
I use Gonex packing cubes – they're very cheap from Amazon, compress well and come in packs of 4 (3 big, 1 medium). For those with deeper pockets than me I recommend Eagle Creek whose packing cubes have the best compressibility. Rolling your clothes within the packing cubes (or not within if you're already away and packing cube-less) will help decrease both space and creases. Buzzing.
#2 Use Google Maps Offline
Although WiFi is prevalent around most of the world, not all that much happens in your hostel reception or inside a McDonalds (20 chicken nugget boxes aside). Don't get me wrong – most of the time I can't stand Google maps (google maps meme) however the latest version allows you to save map areas directly to your phone to explore offline. TIP: if you put in directions in your phone and then leave your WiFi spot your phone will still remember the GPRS. Check out how it works!
#3 Add a dryer sheet to your rucksack to keep your clothes smelling fresh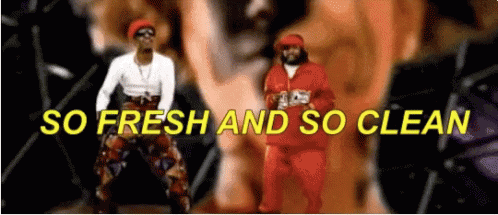 These babies are used in drawers and linen cupboards to keep your clothes smelling nice, so why not apply that same logic to your rucksack? Stuff 'em into your shoes too.
#4 Use multipurpose travel makeup
Ladies (and screw it, gentlemen too – it is the 21st century) refrain from taking your Anastasia Beverly Hills pallet and 5 different shades of lipstick. Foundation will be tricky too as your skin will go darker. Travelling is a time to let your skin breathe! Furthermore I took a load of make-up travelling once and the powder shattered all over my clothes. I looked like I'd attended Holi festival.
TIP: use 2-in-1 make-up to save space!
Nars the Multiple – an absolute dream, will suit you through skin shades and easily buildable on your cheeks. My colour is Orgasm or South Beach.
Benetint cheek and lip stain – a very decent blush and red gloss in one. The cheek element recreates a nice flush.
Nars Crème Concealer (promise I'm not some ambassador for Nars) – why not combat those lovely spots AND the bags under your eyes in one go?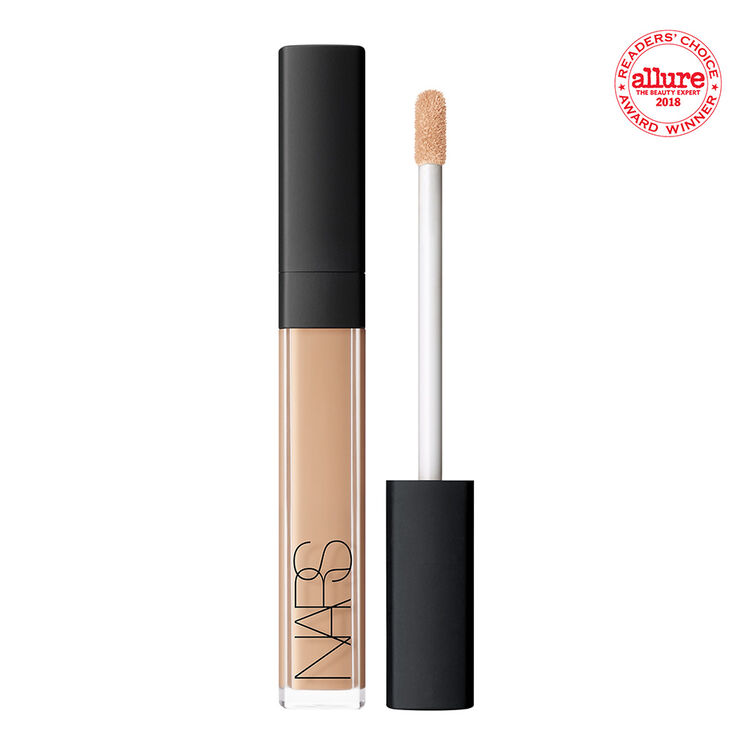 M.A.C lip pencil in Whirl or Spice – can be used as an overall nude to plump up your lips a-la Kylie Jenner, or as a lip liner with whichever lipstick you bring with (should you bring one, I swear by YSL Pur Couture in shade 13).
#5 Bag up your creams and put 'em in the hostel fridge
Creams and crème make-up can congeal and break down in the heat. This is because chemical reactions occur faster in hotter temperatures, making them less effective (and generally sh*t to apply). Makeup and moisturisers in particular are prone to oxidation reactions since they contain oils that can turn rancid. Keeping them in the fridge can slow down that process. Put your make-up and creams in a plastic sandwich bag, sharpie your name on it and put it in the communal fridge overnight.
#6 While you're at the fridge put your batteries in
Apparently a similar logic applies to rechargeable batteries – they can retain up to 90% of their full charge when kept in colder temperatures. You'll get some strange looks in the communal kitchen but you'll be the last one laughing when your phone doesn't die in the middle of Bogota!
#7 What's cookin' good lookin'? Take some spices in a tic tac box #spiceupyourlife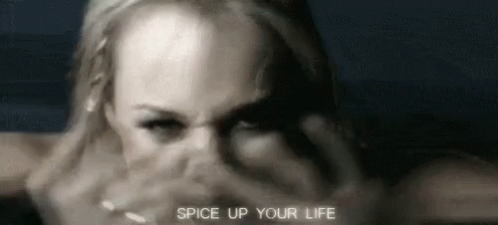 Planning on cooking whilst on the road? If you're staying in hostels you'll be lucky if there is salt and pepper in the communal kitchen; on Little Corn I almost gave myself 3rd degree burns attempting to drain pasta without a colander (or a kitchen towe l – I had to use my bath robe). Empty some spices into tic tac boxes as opposed to bringing them in their original glass containers which 1 – will probably smash and 2 – be too heavy. Chilli flakes and smoked paprika are always crowd pleasers.
#8 Use apps to meet other travellers
Whilst on the road I've noticed many travellers have Tinder and Bumble to meet others. I personally prefer not to use dating apps because knowing my luck I'll match more with randy locals than other travellers looking to make friends. I also met a traveller in Colombia who used Bumble to meet a local – they met up on a date and she'd brought her mother. He had to use his limited backpacking budget to fund both dinner and drinks for mother and daughter.
Instead I prefer apps like Travel Buddies/Backpackr (where you can find other travellers on the road) and HelloTalk (which matches you with locals for a language exchange). There are also an abundance of Facebook groups that connect travellers who know what dates they will be in a particular area!
#9 Take a decent sized portable charger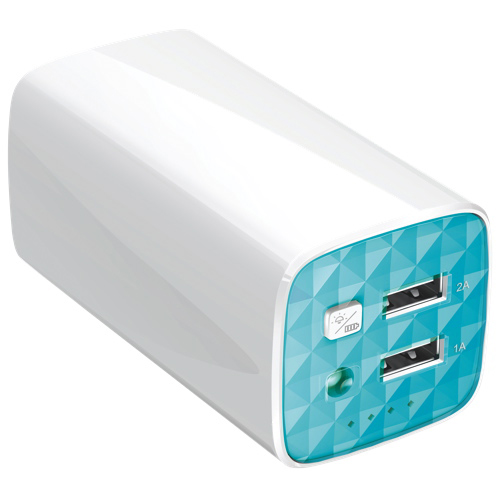 A simple tip but an absolute game changer for when your phone runs out of juice (shakes fist at Apple – with every update my battery life deceases further). I was so thankful for my TP-Links portable charger whilst on my flight to Canada (bloody b*stards made you download the inflight entertainment onto your phone which totally zapped the battery).
#10 Mark your rucksack as fragile
Why this is completely genius (and completely wasted on my travels to South America because I got stranded in Toronto – but that's another story for another blog).
1 – are you packing your laptop/electronics or do you have sentimental items in your luggage? This way they won't throw your bag around. Your luggage will be properly handled.
2 – it will be first on and off of the plane (fragile bags are put on top of the pile in the luggage storage compartment) meaning no waiting for ages in baggage collection for your stuff. Jackpot!
#11 Draw out local currency from ATMs
This is especially important in Europe – I experienced daylight robbery in both Rome and Puerto Banus! Money converters usually have their own fees/commission/rip-off exchange rates that are far worse than what the bank charges (usually 2-3%). Furthermore if you bank with Monzo or Starling paying by card incurs no extra charges and withdrawals from ATMs are free.
#11 Scan your passport/travel documents to send to your parents
Thanks Mum xxx
#12 Carry around a dummy wallet to confuse pickpockets
My dummy wallet is actually a fake Prada wallet – if I am mugged I'll just hand it over without question. My mugger and me will both leave happy; the mugger will think they've got a Prada wallet and I'll still have all my money!
#13 Ladies – invest in a brocket (a bra pocket)
I got this idea from Practical Wanderlust and it must be said I am not looking back. A brocket is so innocuous I sometimes sleep in mine and is good for carrying some emergency change. Furthermore should someone ever get to my brocket, it means their hands have made their way down my top – to be honest at that point I have bigger things to worry about than losing a few quid.
#14 Steal WiFi from the rich corporations
In this day and age free WiFi should be a goddamn right, not a privilege. Why are restaurants etc. so secretive with their passwords? At airports or on trains, locate the First Class area and connect/browse outside the door. Likewise if you're on the street hover outside a fancy hotel or restaurant and sign in!
Require a password? No fear – humanity is generally decent and on apps (such as FourSquare) and websites people often share WiFi passwords online.
#15 Avoid bulky clothing and layer, layer, layer
Unless you plan on sitting in Patagonia in July or plan on climbing Mount Everest, leave the bulky clothes at home. You can always pick them up on the road and discard them later if they're cheap (or do a 'me', fall in love with a Colombian poncho and regret carting it around for the next few weeks).
Instead layer the clothes you do have. Uniqlo and M&S have lots of great lightweight thermals which you can take travelling and take up no room – this badboy is warmer than most of my jumpers and so light!
#16 Hostel/Hotel has a buffet breakfast? Load up on all the food!
Travelling long term on a budget? Or simply just cash conscious or love a bargain? If any of your hotels or hostels includes breakfast make sure you take advantage of the abundance of food. Sneak toast/croissants to make ham or cheese sandwiches for lunch! Throw a few spare apples or bananas into your rucksack to get you through the day. Maybe even a yogurt – go wild.
#17 Get a Monzo or Starling Card
I discussed Monzo earlier, but both Monzo and Starling both don't charge a commission fee to pay abroad with your debit card. Monzo allows you to withdraw £200 a month without fees (followed by 3% on every withdrawal – but you'll withdraw much less seeing as you can pay by card for free). Starling has no free withdrawal limit at time of writing. They're both also great for helping to manage your travel budget!
#18 To prevent bottles from leaking in your luggage, place plastic wrap over the container and then seal it with the cap
I totally forgot to do this and my favourite conditioner exploded all over my packing cube. Gutted.
#19 Invest in some water purification tablets
They're pretty cheap from boots and you can #savethetrees by buying fewer plastic water bottles when you're on the go. The water doesn't taste as nice as mineral water from the supermarket, but you get used to it (to be honest when I'm dehydrated and sweaty I don't care anymore).
#20 Turn on Pivate Browsing and book flights on the go using SkyScanner or Kayak
Travel sites/airlines will install cookies onto your browser. This can cause the prices of previously searched flights and hotels you're shown to rise – cheeky b*stards! Avoid this tomfoolery by switching to 'Private Browsing' whenever you book flights.
Have any ingenious travel hacks that you'd like to share? Let me know by commenting below!