1 week in Sucre: 8 things to explore in Bolivia's White City
The main reason Lorraine and I were excited to see Sucre, was the weather. It was the first city in a while (and certainly one of few in Bolivia) that was actually below 2,500m above sea level. This meant that we finally had the opportunity (looking at you La Paz, Copacabana and Potosí) to walk around without being 1 – bloody cold and 2 – utterly breathless after 10 seconds.
Founded by the Spanish in 1538, Sucre is laid out like most Spanish-colonial towns in Latin America, with a large main square and the streets around it organised in a grid. Sucre's fitting nickname – the White City – is thanks to all the white buildings and churches built upon its grid.
Even though Sucre is technically the capital of Bolivia (the government seat is La Paz), Sucre felt more like a provincial town, especially in the historic centre. Sucre is a great place to kick back and explore slowly (tbh I was done after 5 nights but Lorraine wanted to stay an extra 2) – here are my 8 recommended things to do whilst here!
Note: if you have even more time (or don't mind cancelling 1 day of Spanish) definitely visit the Managua Crater, which is just outside of Sucre and not on this list.
#1 Visit Castillo de la Glorieta 🏰
Don Francisco Argandoña and his wife Clotilde Urioste Velasco were among the most important members of late 19th Century Bolivian society. Don Francisco had made a fortune in the mining industry, and owned a private bank. Clotilde was the daughter of a wealthy Spanish family, and dedicated her life to helping orphans. On a diplomatic tour Europe in 1898, they called upon Pope Leon XIII, who pronounced them the "Princes of the Glorieta" – despite the fact that Bolivia didn't have a monarchy.
However in 1933 Bolivia's only monarchy came to an end 35 years after in began, Clotilde never had any children. The castle is supposed to represent what could have been.
Princes, as everyone knows, live in castles. Therefore Francisco and Clotilde constructed the Castillo de la Glorieta in 1893 on the outskirts of the capital Sucre. La Glorieta was designed by a British/Italian immigrant from Argentina, the castle supposedly conveys the worldliness and sophistication of the new royal couple.
Castillo de la Glorieta summarised Bolivia for me; a beautiful country, ruined by the Bolivians.
What is that supposed to mean?
Castillo de la Glorieta could be a real draw for tourism in Sucre. It would have been beautiful and grandesque if it wasn't for the seriously overdue maintenance work, coupled by all the graffiti. Why do Bolivians allow visitors to graffiti the walls of the castle? And why do visitors lack such respect?
In comparison to the swish Bahia Palace in Marrakech (especially given that most of Morocco, like Bolivia, is full of graffiti, men hanging about selling schmatte and feh looking pigeons), the Glorieta is crumbling and abandoned. With some TLC (i.e. a lick of paint, some restoration, a gardener, some marketing and an onsite cafe perhaps opening) it could really bloom. I hope one day the Mayor of Sucre really sees its potential, as more tourists visit Bolivia.
How do I visit Castillo de la Glorieta?
The castle is open to visitors from 9am-4.30pm Tuesday – Sunday. Entry into the castle itself costs 20Bs (£2) for foreigners and 10Bs (£1) for Bolivians. If you want to take photos or video within the castle, you need to purchase an additional ticket for 10Bs. That being said Lorainne and I refused to pay the extra 10Bs and as you can see, we still managed to sneak some cheeky photos. We were stalked round by some jobsworth Bolivian.
That was also because I tried to lie about being a Bolivian upon entry, to save some money. "Soy Boliviana!" I exclaimed which was followed up (given that my accent is from the Bolivian district of Leeds, UK) by "Dónde está su pasaporte?"
How do I get to Castillo de la Glorieta?
It is possible to walk to La Glorieta, which is a 1 hr stroll down the side of a busy road. Lorraine and I decided against schlepping in the heat and attempted to find the bus. We were told to take the number 4 bus which apparently stops outside Mercado Central. The other option is to take a taxi which will cost around 15Bs (£1.50) for 2 people. Travel time via local transport is around 15 minutes.
Not that Lorainne and I could find the number 4 bus. The instructions we received from our hostel were wrong, we wound up circling central Sucre for an hour. Every other number but the 4 seemed to pass us, until we flagged a cab. Only at that point on our way to the castle the number 4 sailed past us.
Buses terminate for a while at Castillo de la Glorieta, so it is easy to catch the bus back into central Sucre.
#2 Shop till you drop at Mercardo Central and Mercardo Campesino
Lorainne and I wandered around Mercardo Central every day, browsing the various bric-a-brac before stopping at the fruit and vegetable emporium to pick up some bargains for dinner.

The fruit and vegetable emporium were super cheap. Often we could pick up our entire vegetables for only 10Bs (£1) for the two of us. Fruit was also exceptionally cheap (with the exception of Chirimoya – 20Bs (£2) per fruit but TOTALLY worth it – they taste like bubble gum! A Mango would be about 5Bs (50p).
Lorraine also failed to bring any flip flops with her (and Sucre is surprisingly warm), so we took a trip to Mercado Campesino (farmers market in English). Mercado Campesino is about 45-minutes walk from the centre of town. It is HUUUUUUUGE and packed at all hours of the day; think Mercado Central except on speed.
During my time in Sucre, the locals were preparing for Dia del Muerte (Day of the Dead). When we think of 'Day of the Dead' in the UK we think of the massive Mexican parade and skull painted faces. In Bolivia, part of the tradition involves serving out these creepy doll biscuits, complete with a meringue painted face.

When I initially tried to take a photo, the lady at the stall kicked off. It is considered polite (well… considered, it is polite) to ask the locals before you start snapping away. However in Bolivia they really hate it (compared to Colombians who are model ready).
"Pero no tenemos esas galletas en Europa!" I exclaimed. We don't have those biscuits in Europe.
"En serio?" She responded. "Si! Y quiero incluirlos en mi blog!" – Yes! And I want to include these in my blog!

Going to the market is also an opportunity to try some traditional Bolivian food. You can get a starter (usually soup) and main course 10Bs (£1). As you can see, in the above picture is a bowl of corn and some animal intestines. Other delicacies included a cows head with its tongue lolling out and some dodgy looking potatoes. Promise I'm not being a snob – I genuinely tried Bolivian market food. It is just I got really, really, really sick.

For the less brave among us, everywhere in Bolivia (including both of Sucre's markets) were these yummy desert pots. Well – I'm assuming they're yummy. I have great authority from various people in Beehive Hostel that they're yummy. I didn't try any as they're either laden with gelatin or laden with cream.
Bolivia is a poor place to be a vegan. If you're not a vegan, grab a salteña (Bolivia's empanada) from the mercado for between 5-10Bs (£0.50-1). Again I have great authority that they were yummy! 😋
#3 Have a glass of wine on Recoleta Mirador 🍷
A visit to Recoleta Mirador was an opportunity for Lorraine and I to pretend we were real people, and not just bottom feeding scurrying rats (which is how we began to feel as constantly dishevelled backpackers). Lorraine and I put on our Sunday best and headed up to Recoleta Mirador for a glass of wine and a view over Sucre.
How do I get to Recoleta Mirador?
Recoleta Mirador is about 15 or 20-minutes walk from the centre of Sucre. It is quite a walk uphill, not made any easier by the altitude of 2,300m above sea level. It was easy to forget that we were still at altitude, having come from the much higher up La Paz (3,800m above sea level) and Torro Torro (between 2,500 – 3,500m above sea level).
At the top of the mirador is Cafe Gourmet, which serves up a rather overpriced fare of sandwiches, salads and omelettes. You're largely paying for the view. I wouldn't come here just for the food (or for the service), but it was nice to have a nibble, sip on a glass of white wine and take in the view of the whitewashed buildings.
Wait… what??
….Sorry?
TUNA? T U N A? 🐟 🎣 I THOUGHT YOU WERE VEGETARIAN?
Oh yeah. Well there was nothing on the menu at all for vegetarians that didn't involve mounds of cheese. And at time of writing, I was off dairy again because of a parasite. I'll have to back track a bit I guess and write about Torro Torro National Park.
Did you go up to the mirador for sunset? 🌇
I did indeed. The sunset wasn't spectacular (too many clouds) but it isn't uncommon to see groups of people watch the sunset whilst sharing a beer or a bottle of wine. It is a nice way to end the day in Sucre!
#4 Have a coffee on Plaza 25 de Mayo (or even a beer… or 10)
Sucre's main plaza is shaded by huge leafy trees and surrounded by elegant colonial buildings, alongside an assortment of fountains and monuments. A smattering of restaurants and cafés line its perimeter, including Cosmo Cafe (nice food – Dutch owner who therefore understands "I am allergic to dairy" in more than one language), Abi's Cafe (it gets great reviews but how??? It has the WORST service. Lorraine and I had quite the punch up when she refused to give Lorraine her order and then ROLLED HER EYES AT US).
I preferred to sit in a cafe around the peripheral of Plaza 25 de Mayo. Sitting in the middle wasn't too pleasant. Too many pigeons!!!!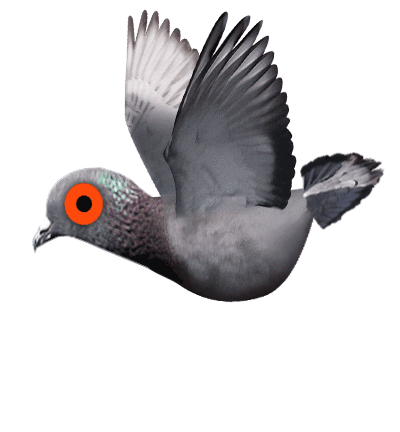 Just off of Plaza 25 de Mayo there are lots of cool restaurants and bars such as Joyride Cafe (good for a boogie and for lunch) and Cafe Florian (likewise). Cafe Condor was one of my favourites – so good we went twice.
Inside Condor Cafe is a decent travel agency, if you want to visit the aforementioned Managua Crater. Spanish lessons are also offered within Condor Cafe. Condor Cafe is a Jack of many trades.
Lorraine and I tried some weird egg pastry thing for 8Bs (£0.80) and a slightly more expensive 25Bs (£2.50) falafel sarnie and salad. Don't worry – you can ask for no tzatziki if you're dairy free!
El Germen is another vegetarian restaurant in Sucre. It does an unbeatable lunch deal – 2 courses for 22Bs (£2.20) and unlike elsewhere in Bolivia, I didn't get the sh*ts. Result!
You'll definitely walk through Plaza 25 de Mayo to get somewhere in Sucre, just ensure you enjoy it. It certainly is one of the prettier areas of Bolivia.
#5 Take Spanish Lessons
Sucre is the cheapest place I visited to do Spanish lessons in all of South America. Not only are classes cheap (as little as 35Bs or £3.50 per hour) but Bolivian Spanish is known for its clarity and for being spoken with an accent that's easy to understand. Take advantage here – as soon as you hit the Argentine or Chilean border this clarity goes downhill.
Me Gusta Spanish school was recommended for beginners, however I decided to have private tuition as my Spanish was already good I just wanted the ability to be corrected and to improve my use of the past tense. The Beehive Hostel arranged my private lessons and I paid a lovely woman called Mercedes 35Bs an hour. Ahora puedo hablar Español casi con fluidez! (Ok, maybe not quite).
#6 Relax in Parque Bolivar
Sucre's Parque Bolivar is a pretty but small park in the middle of the city. It has the worlds sh*ttest tribute to the Eiffel Tower.
Parque Boliviar is a great place to do some Spanish revision, or to simply kick back and read a book. On the peripheral of Parque Boliviar is Cafe Time & Coffee. Not much choice for those who don't eat dairy (😭) however if you're not restricted by diet I have great authority (Lorraine) that the cheesecake and coffee cake are both delicious. The coffee isn't shabby either (by Bolivian standards, which isn't high).
#7 Visit Casa de Libertad
Located right on Plaza 25 de Mayo, it was here in 1825 that Bolivia declared its independence. In Casa de Libertad the original documentation sits proudly on display.
Not many photos Amber…
Well, we couldn't go.
Why is it on this list if you didn't go?
We really did want to go. Honest! However Bolivian's and their official opening hours (or being open at all) is something to be taken with a pinch of salt. We tried to go here twice and both times it was flaming shut.
If you're in Sucre PLEASE go and tell me how it is!
The Liberty House museum is apparently (but not always) open from 9:00 am-12:00 pm and 3:00pm-6:00pm Tuesday while Saturday. Admission is 15Bs (£1.50) and includes an optional guided tour, probably not in English. A good excuse to utilise those Spanish lessons!
#8 Wander around Cementerio General
I appreciate this recommendation is a little morbid…
A graveyard?! Were you really grasping straws at this point?
NO! I wasn't although I've since learned once you've seen one South American graveyard, you've seen them all.
In South America, plots are rented as opposed to bought. I guess this makes sense economically – new people die every day that have never died before – but is a financial burden on the deceased's family. Ground plots are the most expensive, with stacked plots being a cheaper option. If the family no longer can pay for the deceased's plot the body is simply removed and disposed of. Gross, ey?
A sealed grave (in the stacks) is otherwise known as a niche. If you're rich you'll get a really grand tombs where you'll be buried with your family. Don't say you never learn anything from The Pocket Atlas.

Sucre's huge General Cemetery is peaceful place of manicured lawns and huge walls of niches (sealed graves) where plaques, photographs and small mementos placed in front of the niche give a sense of the person who lies within.
Often miniatures of the deceased's favourite food and drink are placed in front of the grave. I saw small bottles of coca-cola, mini sandwiches, sweets and even booze. "If I died," I told Lorraine "my family would put in miniature bottles of rosé wine, Fanta lemon, Cadbury chocolate and Spanish crisps."
Typical that you manage to discuss crisps in a post about a graveyard…
Bolivia's crisps were sh*t.
About 100 children  work in the cemetery, tending to the graves and being payed to pray for loved ones. Children are believed to be closer to God (I'll bear that in mind next time my 8-year-old cousin is flicking food across the table) thus their prayers are more powerful.
If you're in Sucre for Todos Santos, celebrated on October 31st or Dia del Muerte on November 1st, the cemetery takes on a whole different atmosphere as families come to pay respects to the dead and even hold picnics together on the grass.
Although Sucre is not what I'd consider a bucket list destination, it was a nice place to re-charge after a busy week in La Paz (and after a busy 6-weeks in Peru).